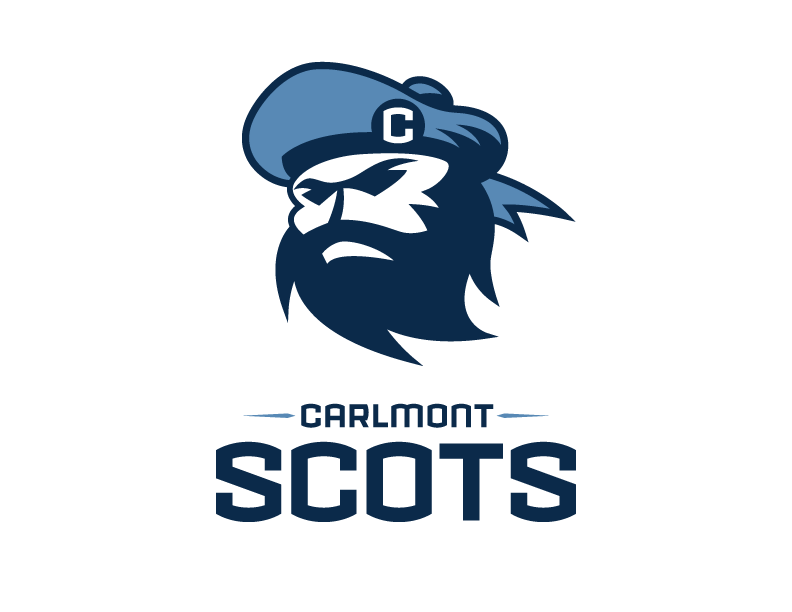 Carlmont High School is a public high school in Belmont, CA serving grades 9–12 as part of the Sequoia Union High School District. Carlmont is a California Distinguished School. Carlmont has students from Belmont, San Carlos, East Palo Alto, Redwood City, and San Mateo. Its name derives from the campus straddling the two adjacent cities of San Carlos and Belmont (thus the portmanteau of San Carlos + Belmont). Located on the Peninsula in a hilly area is referred to as "the highlands", the school team was named "The Scots", and the mascot is a kilted Scottish highland warrior (affectionately known as Monty). Ralph Crame is Carlmont's Principal and Pat Smith is our Athletic Director.
Carlmont is a member of the Peninsula Athletic League (also known as PAL), which is an 18 member school league. It was formed into a CCS "Super League" in 1996 with the merging of the former NPL and PAL into one larger league. Schools in PAL are geographically located from Sunnyvale to Daly City. The 18 member schools are divided into "divisions" by sport according to the strength of each school's program in that particular sport. For football, there are three divisions with the Bay Division the strongest, then the Ocean Division followed by the Lake Division. The league is governed by a Board of Managers consisting of the Principal of each school. The Athletic Directors from each of our schools meet and make recommendations on many issues to our Board of Managers. The League employs a Commissioner and an Administrative Assistant to oversee the daily operation of the league.
Carlmont's football program will compete in the Ocean Division for 2019 with its two levels for full participation, Varsity and Jr. Varsity. The Scots Football program is led by Varsity Head Coach & Defensive Coordinator Jake Messina with Assistant Coaches: Trevor Pruitt, Eric Rado (Offensive Coordinator & Special Teams Coordinator), Al Elzey (Defensive Backs Coach), Rick Lavezzo (Offensive Line Coach), Bruce Douglas, Jr. Varsity Head Coach and JV Offensive Coordinatior, Bob Nessel, and Rich Smith (JV Defensive Coordinator). Visit our Coaches page for personal biographies.